"How has the recent surge in Canadian business bankruptcies affected you or your community?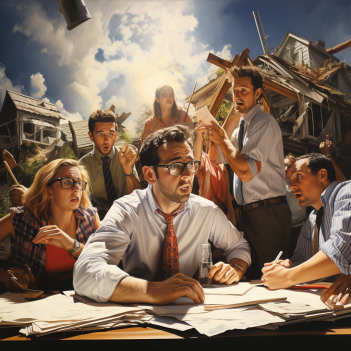 Canadian business owners face a battle on two frontiers.
On one hand, business owners have to manage loan rates during rising inflation, labor issues internally, in addition to other stressors that come with running a business.
Mental health takes a back seat - trust me.
In addition, business owners have to come to terms with the personal finances of the most important people in their world - consumers.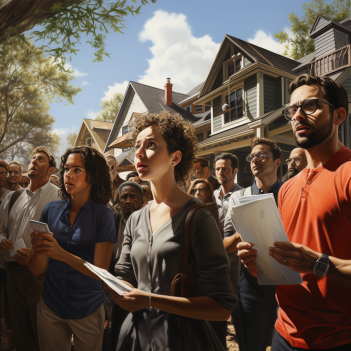 2023 saw an absolute rout of small businesses who might have only been slightly over extended in their finances and loan agreements.
And increasing trend since 2019.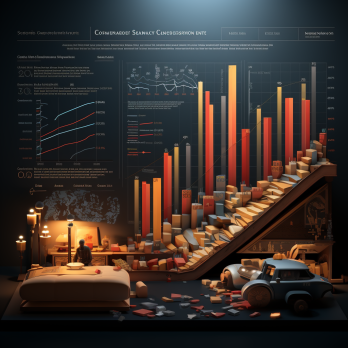 While consumers face higher rent costs and ballooning mortgage rates of their own, they are making stricter and stricter decisions with their finances.
To top it off, withdrawal of COVID-19 support are adding even more pressure to the cooker as loans need to be repaid before deadlines.
This upheaval in our economy is completing gutting the entrepreneurial sentiment in this country.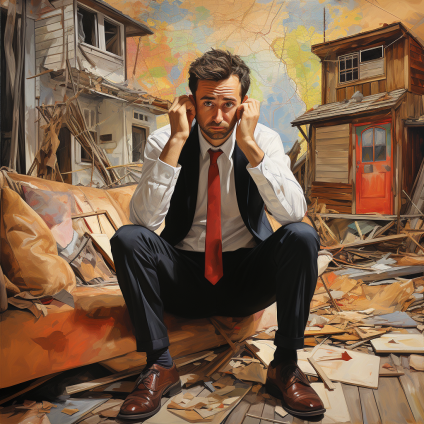 And unfortunately, because small business is such a critical part of a healthy economy, the widespread effect of growing insolvencies will mean less opportunities for work to those who really need it.
I very much urge all Canadians to take a look at our country and ask, "Can I sustain myself here in this marketplace?"
"Can I live here while accessing other marketplaces worldwide?"
"Do I have to move to survive?"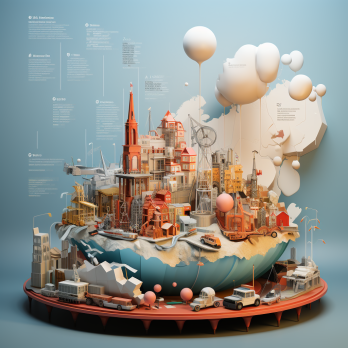 I am a firm believer that we all decide our own paths, or design the fates that we live through.
Even though it is hard to do business here, it is still possible to live here and do business elsewhere.
Let us not rely solely on the Canadian dollar to pay bills.
There are U.S. dollars, Great British Pounds, and even Euros that can be earned 24/7 - online.
Earning an income online, and literally becoming recession proof because it, should be something to think about before an entire nation throws their chips down onto one real estate market and hopes for the best.
Because the time for hoping has come and gone.
That was more a 2020 way of thinking.
We know what happens when everyone invests their life savings into hope...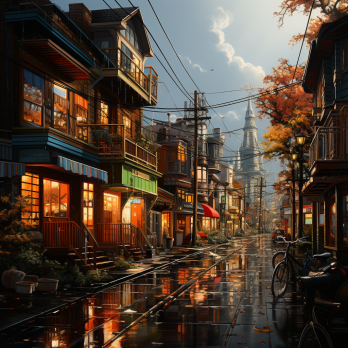 Taking action to secure yourself, your loved ones, and even those who work with or for you, is really all that matters.
And you should not be relying on hope for something as important as that.
Until next time.
Alex, Peak Demand
TEXT +1 (647) 691-0082 to chat with our AI assistant 'PeakBot'.
or
Email to PeakBot@email.peakdemand.ca chat with our AI assistant 'PeakBot'.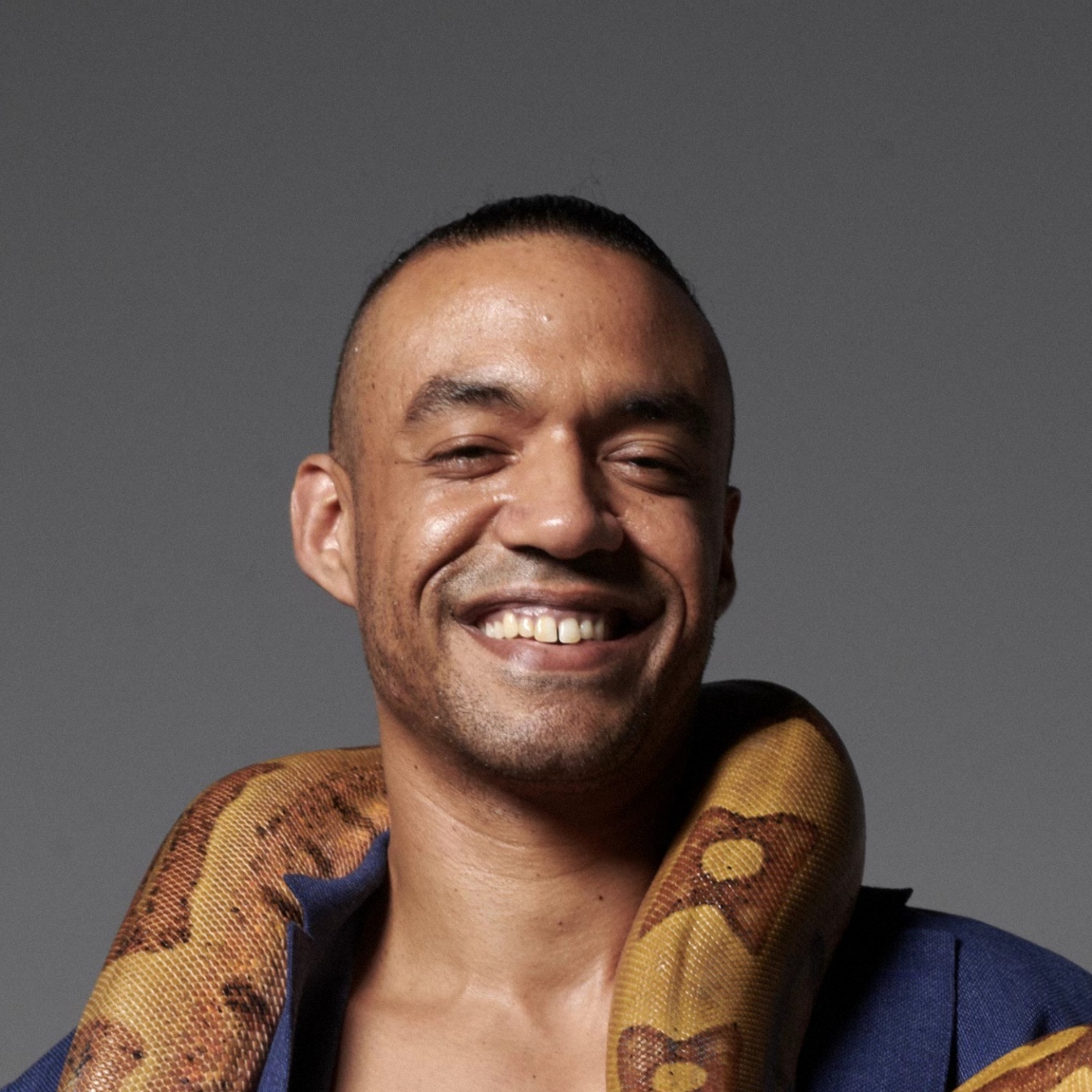 ---
A summary of the article is included below.
Original Article: Canadian business insolvencies surge almost 42 per cent from last year
Link to Yahoo Finance Article: https://ca.finance.yahoo.com/news/canadian-business-insolvencies-rise-almost-153957718.html
Summary: The article from Yahoo Finance reports a significant rise in Canadian business insolvencies in the third quarter of 2023, marking a 41.8% increase from the previous year and surpassing pre-pandemic levels. The Office of the Superintendent of Bankruptcy recorded 1,129 business filings for bankruptcy or proposal, which is higher than both the previous quarter and the third quarter of 2019. This surge is attributed to the withdrawal of COVID-19 support, higher interest rates, and reduced consumer spending. Many businesses, especially those in consumer-facing sectors, are struggling with high borrowing costs and inflation. Additionally, the extent of financial distress might be underreported, as some businesses opt for closure over formal insolvency procedures. The article also notes that many Canadians are grappling with personal debt, exacerbated by the higher interest rate environment, even as the Bank of Canada holds its key rate at five percent​​.
Takeaways:
Surge: Canadian business insolvencies have increased significantly, rising by 41.8% compared to the previous year, surpassing levels seen before the pandemic.

Filings: There were 1,129 insolvency filings in the third quarter, marking a 3.6% increase from the second quarter and a substantial increase from 827 filings in the same quarter in 2019.

Challenges: Businesses are facing multiple challenges including the withdrawal of COVID-19 support, higher interest rates, and decreased consumer spending.

Over-leverage: Many companies are struggling due to being over-leveraged coming out of the pandemic, coupled with higher borrowing costs and inflation.

Consumer sectors: Firms in consumer-facing sectors are particularly vulnerable due to these economic pressures.

Underreporting: The actual extent of financial difficulties may be underreported, as some businesses choose closure over formal insolvency processes.

Personal debt: Many Canadians are also seeking help for personal debt issues, exacerbated by the higher interest rate environment.

Monetary policy: The Bank of Canada is maintaining its key rate at five percent, waiting to assess the full impact of its tighter monetary policy.