Do you believe that offering lower salaries to tech professionals bolsters or compromises your competitiveness in today's fast-paced market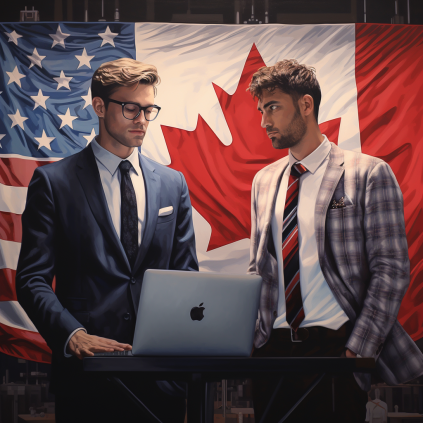 Summary of the original article at the bottom of this page.
This one makes a lot of sense to me.
Being submerged in the world of digital and tech for the last 10 years in Canada has left me with a few experiences, and understanding of why tech workers in this country get paid significantly less than those south of the border.
Canadian businesses are generally unbeknownst to how valuable technology is for their operations.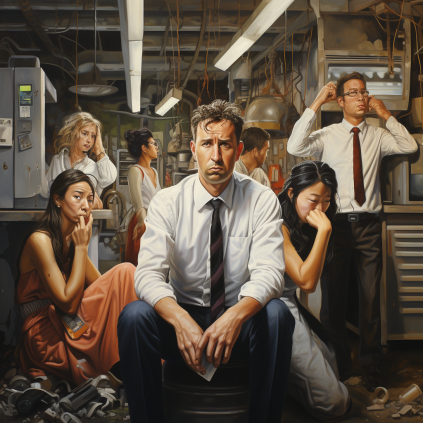 If we've been riding a wave of real estate success for decades, alongside the government incentives that go with that marketplace, why would Canadians look at investing into anything else?
Albeit one of the largest real estate bubbles in history - one that is bursting before our very eyes.
It was still a winning investment for most Canadians for decades, more pointedly - business owners who could afford to invest.
Tech companies, digital firms, etc. - these things fell to the wayside as putting your money into physical and tangible assets showed a more promising and immediate return.
If money can be made easily through proven means, investing into research and development of knowledge into the mysterious field of technology, with highly technical barriers of entry, would logically be put to the wayside.
This has resulted in tech workers being catastrophically undervalued in this country.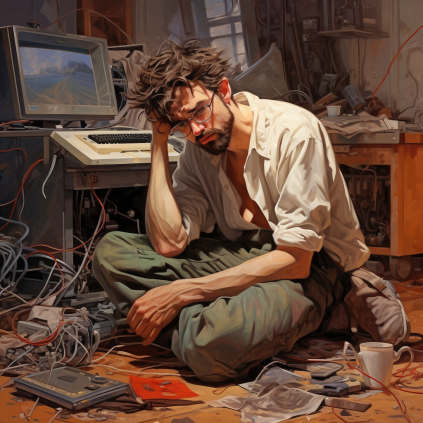 We are now at a time when our productivity per capita is lowest of any developed nation due to lack in technological advancement.
Skilled labor shortage is at an all time high, partly due to brain drain and general disregard for investing into tech over the last 30 years.
All while our population is exploding.
If this is not a lead indicator of a general de-evolution of our workforce, I'm not sure what is.
Thankfully we now have artificial intelligence to fill in the massive gap left by years of neglect.
It is very interesting to see which sectors and niches strive to remain competitive as our economy goes through this turbulent transformation.
Most especially on a global stage and marketplace.
It's apparent that those countries who invest into technology are far more resilient.
I just look to the U.S. as continuously experiencing economic turmoils on a relatively regular basis (more than a couple of times in my lifetime).
But at the same time, has a profound recovery speed between those moments of uncertainty.
Post pandemic being the most recent example.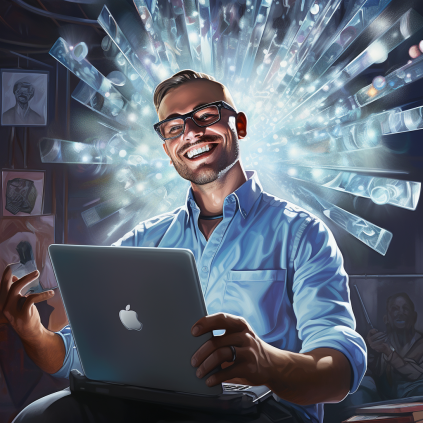 If you think your business, associations, or even government is in a position to evolve, don't hesitate to reach out to our team.
We are helping organizations of all kinds, get up to speed on the global tech race.
Really - it's across the board for us here.
Professionals, businesses, governments.
We will help you fill that gap.
Until next time.
Alex, Peak Demand
TEXT +1 (647) 691-0082 to chat with our AI assistant 'PeakBot'.
or
Email to PeakBot@email.peakdemand.ca chat with our AI assistant 'PeakBot'.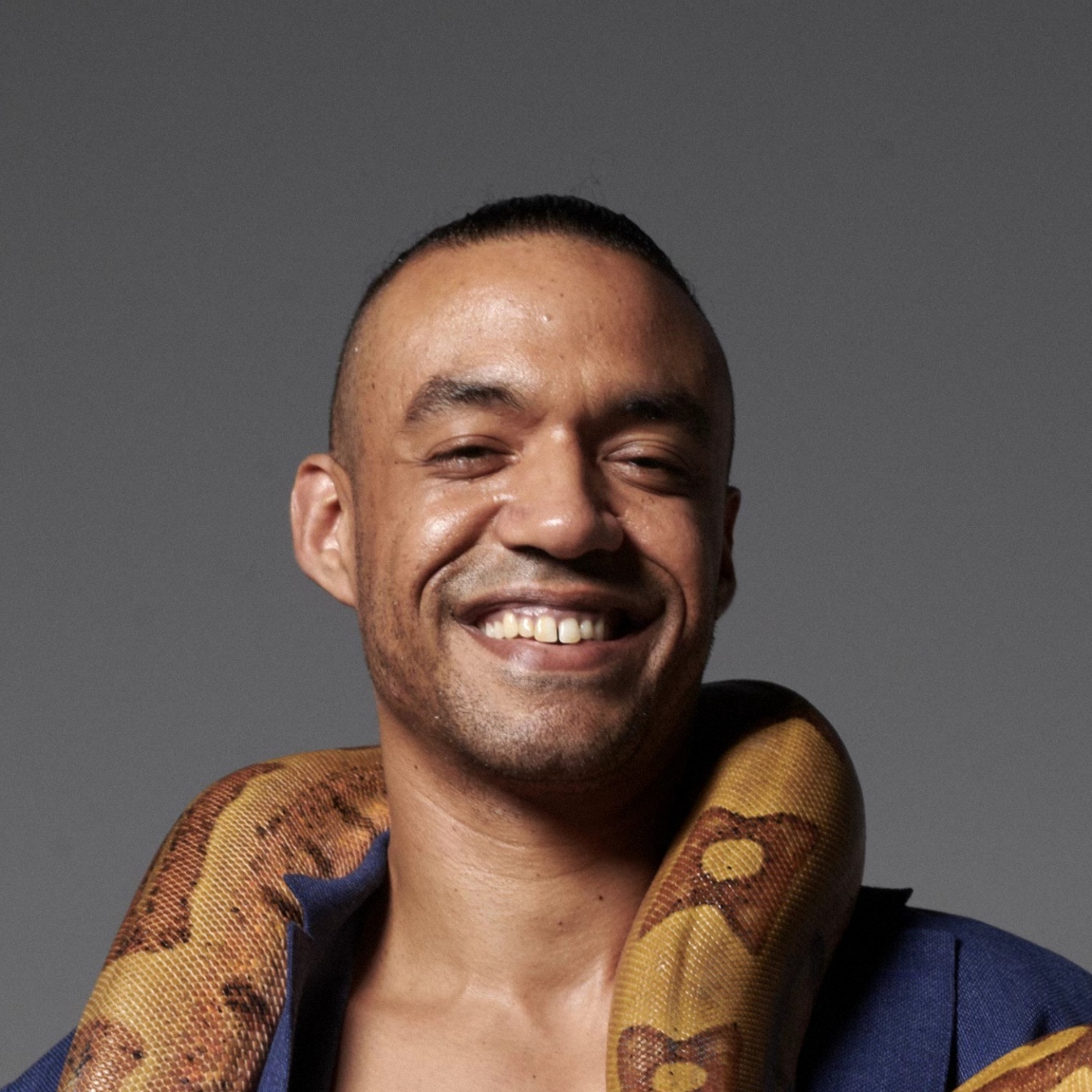 ---
A summary of the article is included below.
Original Article: Canadian tech workers make 46 per cent less than U.S. counterparts: TMU study
Link to CTV News Post: https://www.ctvnews.ca/sci-tech/canadian-tech-workers-make-46-per-cent-less-than-u-s-counterparts-tmu-study-1.6598274
Summary: A study from Toronto Metropolitan University reveals that Canadian tech workers earn 46% less than those in the U.S., even after accounting for the exchange rate and cost of living. The study emphasizes that Canada should view this as a call to action. The country needs to scale its tech companies, attract startups, and invite more foreign investments. If these issues aren't addressed, Canada might experience an even greater "brain drain" as tech professionals migrate to the U.S. for better opportunities. The study also touches on wage disparities based on gender and race in both countries.
Key Takeaways:
Wage Disparity: Canadian tech professionals earn an average of $83,700 annually compared to $122,600 for U.S. tech workers.

Brain Drain Concerns: If the wage gap persists, Canada risks losing more talent to the U.S. as seen from a 2018 study where many software engineering and computer science graduates moved to the U.S. for better opportunities.

Part-time Impact: 10% of the wage gap can be attributed to a larger proportion of Canadian tech workers being part-time or not working the full year compared to those in the U.S.

Equity & Incentives: U.S. tech professionals not only have higher salaries but also benefit from equity holdings valued at double that of Canadian tech workers. Additionally, the U.S. tech workers receive larger refresh grants and 43% higher incentive pay than their Canadian peers.

Gender & Racial Wage Gaps: Male tech workers in Canada earn more than their female counterparts. Tech workers from certain racial backgrounds, like South Asian, Chinese, or Japanese, earn higher in both countries compared to other racial identities. Notably, certain racial groups in both the U.S. and Canada earn significantly less.